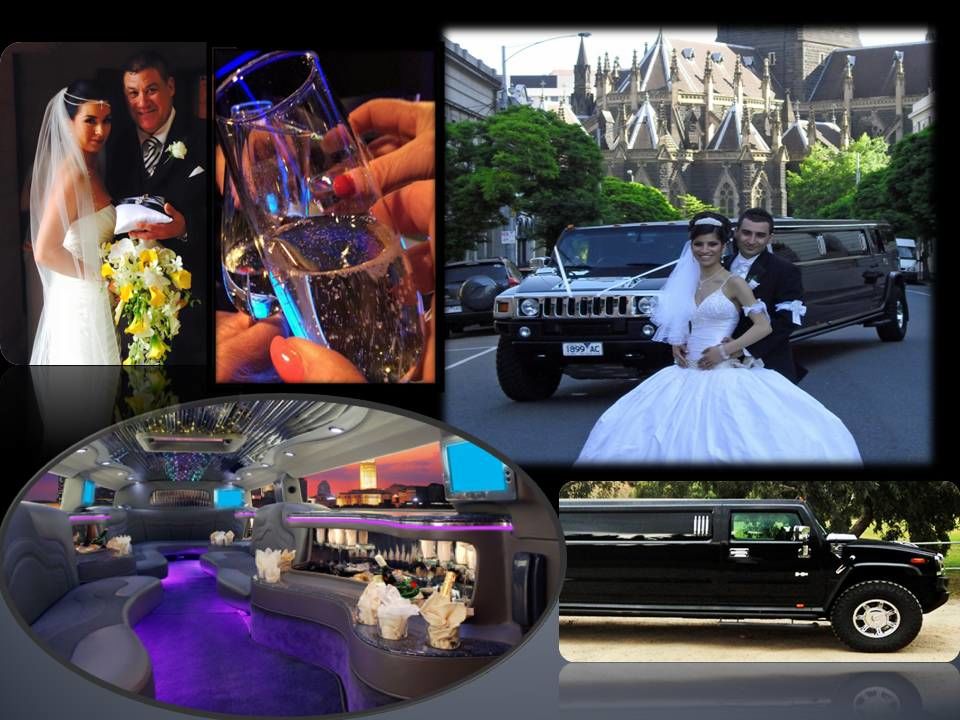 Wedding Limousine

Wedding Limousine Traveling in either one of our SUV Territory, 14 seater wedding limousine. Or our 16 seater, Hummer wedding limousines.

Will not only ensure you on your wedding day, the ultimate comfort and prestige, but also ensures you, experience every special moment with those closest to you, your bridal party!

Your bridal party will bop to the music, sip on some champagne, celebrate all day with you and tell everyone how special your wedding day really was and how much fun they had for a long time after!

Our Territory Hyper Stretch limousine are highly recommended and will offer much more comfort and space than 10 or 12 seater wedding limousines.

These beautiful vehicles are uniquely equipped, with an additional hidden extended door, a door that opens out to a 90 degree angle, allowing our brides with fuller gowns or boquets, much easier access.
Being inside of one of our limousines, lets you enjoy every special moment TOGETHER with your entire bridal party!
Special feature is availble.. A hidden door which opens out to a 90' angle, allowing much easier access for our brides, their gowns, veils and bouquets.
No need to crawl inside your limousine, this door allows our brides to just simply step into their limousine with so much ease.