OR CHOOSE OUR LIMOUSINE SERVICE
Our SUV Territory hyper stretch limousine,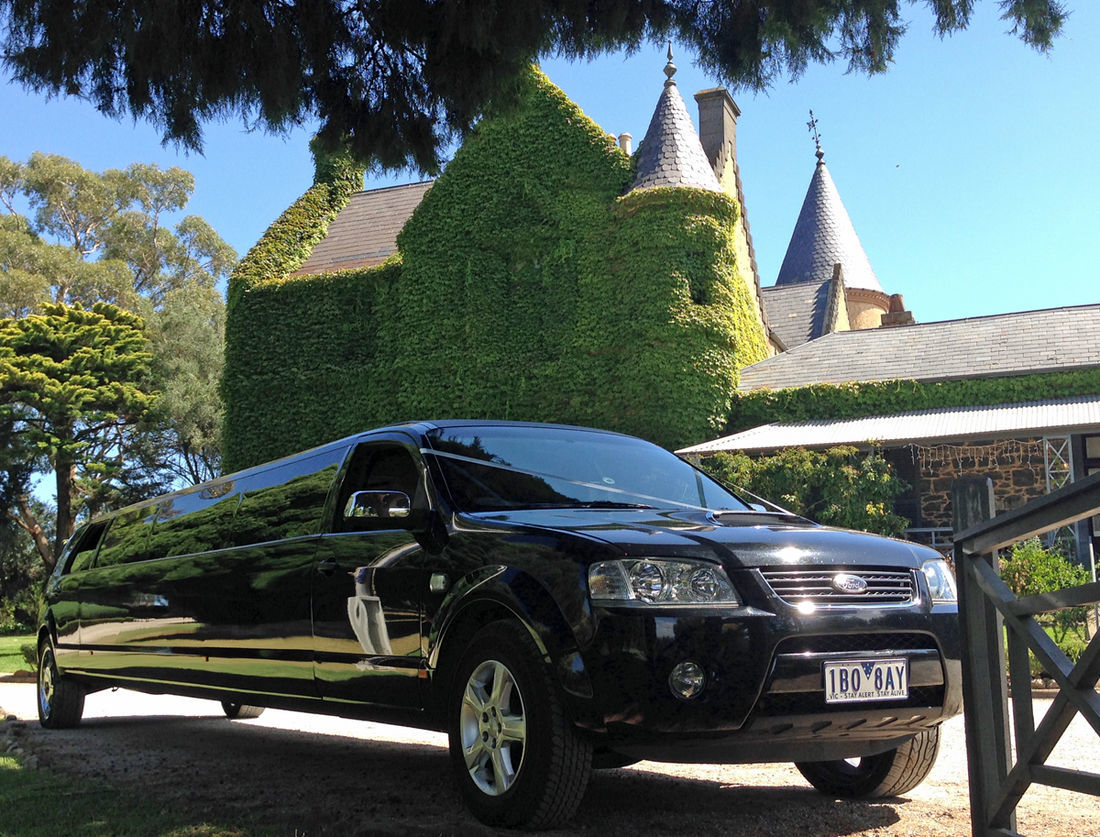 is an alternative to a Hummer limousine. It is as long as a Hummer limousine and is much more roomier inside than any Ford or Chrysler limousine!
Our 14 seater Territory Hyper stretch limousine, can seat all 14 passengers together comfortably in the rear, no body has to sit up the front with our driver.
This limousine will also offer you ample over head room.
Your guests will not bump their heads on our ceiling, when we have to go over road bumps.
This limousine has a very special feature and is uniquely equipped, with a door which opens out to a 90 degree angle, ensuring much easier access for our brides or debs and their gowns.


The Territory Hyper stretch is defintly the largest limousine of it's kind in Melbourne.